Home
Counsellor in Carmarthen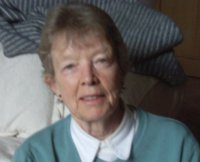 Counselling
Counselling is constructive talking, through which stress and emotional difficulties can be relieved. Always in complete confidence, counselling offers a confidential listening service from a neutral standpoint and without judgement or condemnation. Often just talking to someone trained, experienced and neutral can ease the intensity of unpleasant feelings and lead to solutions and resolution in just a few sessions. Sometimes a single session can help.
Psychotherapy
Psychotherapy is a deeper experience and explores emotional development, leading to self-knowledge, healthy thinking and behaviour, and greater fulfillment of potential. Traumas from our past may have left scars that feel impossible to heal. It is possible to work through these unpleasant feelings, heal the scars and begin to live with a greater feeling of enjoyment of life.
About me
I have 20 years of experience in counselling and psychotherapy and am an accredited senior member of BACP and registered with the UKRCP. I have an MA in Counselling and Psychotherapy and a BSc in Human Relations and Organisational Behaviour (both from the University of San Francisco, California).
I have had experience of helping people of all ages deal with grief and loss, loneliness, depression, eating difficulties, stress and anxiety, fear, anger, shame and guilt, as well as relationship issues or simply feeling overwhelmed and unable to cope on a day-to-day basis. I am also fully trained in EMDR which can significantly relieve PTSD (post traumatic stress disorder) and similar distress.
I work in relaxed atmosphere making you feel as comfortable as possible when discussing potentially uncomfortable and stressful issues. My services are of course fully confidential. I work with individuals, couples, groups, young people, and also offer supervsion to other counsellors.
I offer my clients long term face to face counselling and short term face to face work.

Contact
I can be reached by telephone (01994 232 142) or email (makmakjianpitz@googlemail.com). There is no mobile reception here, but when I'm away from home I can be reached on 07794 182 244. In all cases, please leave a message and I will get back to you as soon as possible.
Evening and weekend appointments are available.